The vision of Yedent is to become a premier multi-national fortified food manufacturer that brings nutrition, affordability, quality and convenience to cereals and other staples with social impact on the low income and vulnerable, base of the pyramid population..
CORPORATE SOCIAL RESPONSIBILITY
Our corporate social responsibility involves giving to orphanages and the needy in the regions within which the company operates.
The mission of Yedent is to be a preferred supplier of cereal/legume-based products for institutional and industrial markets as well as consumer retail markets through technology, innovation and skilled labour to the satisfaction of our core stakeholders.
Yedent is managed by a team with experience in business administration, food science/technology, industrial engineering and grain handling.
Our shared values are deeply rooted in the biblical principles of Teamwork, Transparency, Fairness, Giving and knowledge seeking with Christ Jesus.
Our Amazing Products
Yedent Agro Group of companies produces healthy and affordable cereal foods for Ghana, Africa and beyond.
View more..
Tom Vita
An Instant Cereal-Legume Mix (Tom Brown), Fortified with 18 Vitamins and Minerals.
Koko Plus
A Start-up Food Supplement, which contains essential nutrients (proteins vitamins and minerals for your body).
What we do…
YEDENT currently employs about 167people and deals with thousands of cereal small holder farmers across the Upper West, Upper East, Savana, North East, Northern, Bono, Bono East and the Ahafo Regions of Ghana.
FOOD PRODUCTION
Yedent Agro Group of companies produces healthy and affordable cereal foods for Ghana, Africa and beyond.
FOOD RESEARCH
With our years of creativity and the use of modern technology, we offer a wide range of food research for institutions and corporates bodies. Talk to our vibrant team today.
PRODUCT OUTSOURCING
With collaborations with the Ghana Health Service, We produce custom cereal food products for schools, hospitals and other sister companies. Our products are top notch and healthy.
Nutrition, Health, Wellness
Health Benefits: Fortification with vitamins and minerals to address micro nutrient deficiencies.
Price:
Affordable prices within the reach of the lower income population.
Emotions:
enhanced staple foods packaged in safe, quality and appealing packaging materials.
LEARN MORE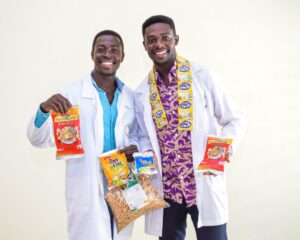 What we've been up to…
Over the years, YEDENT has been busy making an impact in the lives of many. Read more below.
Contact us
With the Internet spreading like wildfire and reaching every part of our daily life, more and more traffic is directed to websites in search for information.
Address:
Yedent Agro Group Of Companies Limited
P.O. Box 1306, Sunyani – Bono Region, Ghana
Plot No. 27 Abesim Kyidom Industrial Area
GPS Address: BS-0176-4676
Phone:
+233 (0)20 816 6021 / +233 (0)24 321 2389