Tom Vita X
Tomvita is a Ready to Eat Cereal-Legume Mix (Tom Brown), Fortified with 18 Vitamins and Minerals.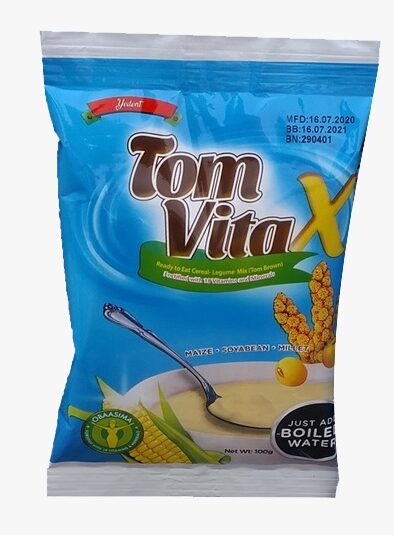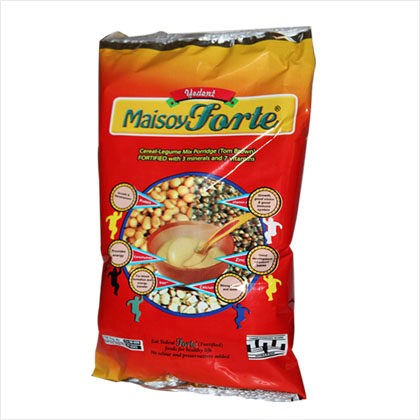 Maisoy Forte
A Cereal-Legume Mix Fortified with 3 Minerals and 7 Vitamins.
Yenam Soya
Yenam Soya is a high quality protein, mechanically processed from non genetic modified (Non GMO) soya bean seed locally produced in Ghana into textual spongy elastic chewiness particles,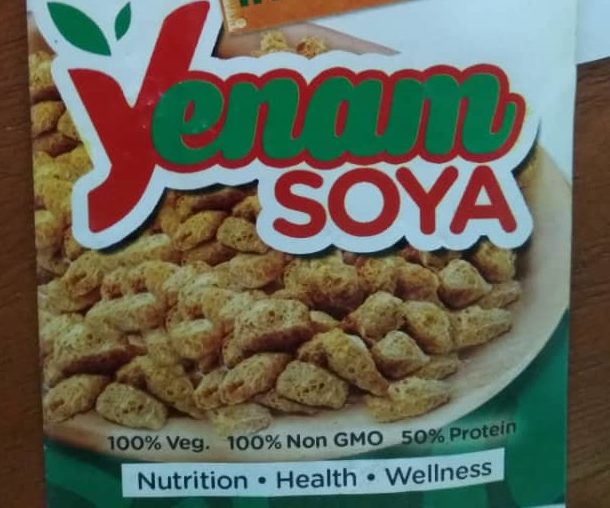 Maize grit
(Brewery)
At prior times in brewing history corn was used out of necessity because it was one of a few sources of starch available to brewers. Regardless of your brewing process, corn maize be included in a variety of forms to work its magic in many different ways.
ExPress SoyaBean Meal
(Poultry)
Soybean meal is the dominant protein supplement used in poultry diets and is the standard to which alternative protein sources are compared. Soybeans can be fed to poultry whole or as soybean meal, a by-product of oil extraction.
Extruded Full Fat Soya
(Poultry)
Raw soybeans cannot be used as such for animal feed as they contain antinutrients, such as trypsin, lipases, lectins and urease.
If you process the soy properly you can have full fat soy a perfect feed ingredient because of its protein, linoleic acid and lecithin contents.